Writer
William Kerley has written numerous pieces for The Guardian, The Sunday Telegraph and the Independent on Sunday Talk of the Town magazine. He has worked in the literary departments of the National Theatre, Hampstead Theatre, Soho Theatre and was assistant literary manager at the Bush Theatre.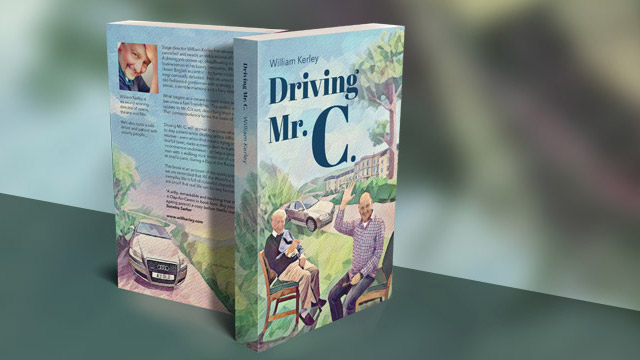 His new book DRIVING MR. C. was published in September 2021:
Stage director William Kerley has several projects cancelled and needs an extra source of income.  A driving job comes up, chauffering a retired businessman in his luxury limousine.  Mr. C. is a classic English eccentric – by turns incisive, then tragi-comically deluded.  He's an unreconstructed, old-fashioned gentleman with a strong selfish streak, a terrible memory and a fiery temper.  What begins as a means to earn some extra cash soon becomes a firm friendship.  The author writes a regular update to Mr. C.'s son, describing their adventures.  That correspondence forms the basis of this book.
DRIVING MR. C. will appeal to anyone who's ever had to stay patient while dealing with a difficult elderly relative – even when that means trying to pacify a tearful carer, make a mercy-dash to a pharmacy for incontinence underwear – or help a grumpy old man with a walking-stick storm out of a restaurant at snail's pace, during a Day at the Races…
This book is an account of the quirky joys that come when we are reminded that 'All the World's a Stage' and that everyday life is full of colourful characters who, like Mr. C., are proof that real life can be way funnier than fiction. 
DRIVING MR. C. is available from the Amazon Bookstore as a Kindle Edition eBook (£3.99) as a paperback (£6.99) and in hardback (£12.99).