basil coleman
posts displayed by tag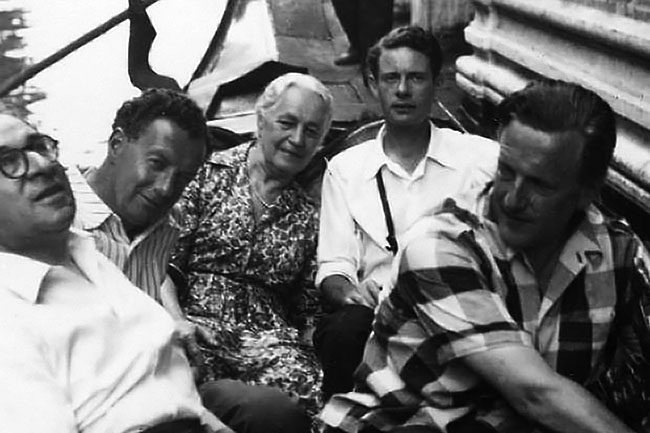 Nov 22 2020
My mentor Basil Coleman, who would have been 104 years old today, shared his birthday with the composer Benjamin Britten.
Basil directed many of the world premieres of Britten's operas…
Here he is in a gondola in Venice with Ben Britten, Peter Pears and their friends the Steins.
Follow this link to read my obituary for Basil Coleman on The Guardian website:
The Guardian Basil Coleman Obituary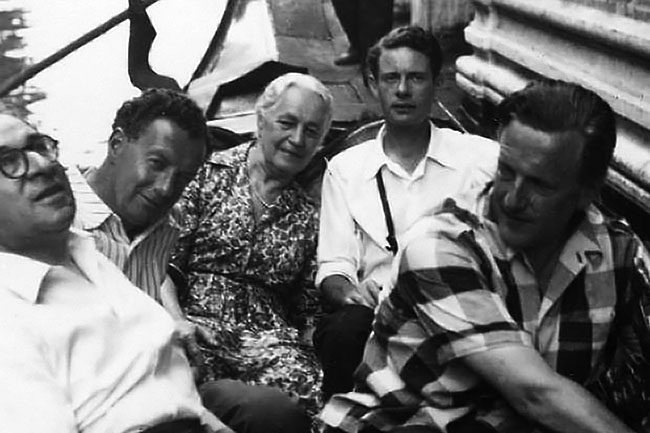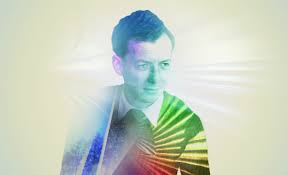 Nov 12 2013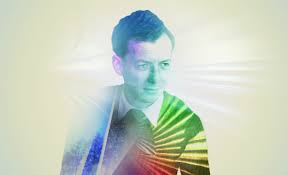 What a brilliant weekend of Britten related discussions, films and concerts John Bridcut curated last weekend.  I was lucky enough to be interviewed in a panel discussion called BRITTEN'S SENSE AND SEXUALITY with the writer historian & biographer (notably of Isherwood & Ackerley), Peter Parker & the superb singer Catherine Wyn Rogers, who is currently singing LUCRETIA with Glyndebourne.  We were interviewed by Radio 4′s Libby Purves – strange to meet someone whose voice is so very familiar!
For Sunday lunch, Searcy's (in a departure from its usual cuisine) fed us on fare which would have been Red House favourites – Britten loved his British nursery food – I had steak and kidney pudding with new potatoes, peas and carrots followed by a delicious treacle tart!  Miss Hudson (Britten's housekeeper) would have been proud.  Though Ben might have been a bit miffed that we didn't all put on ties for lunch – Basil Coleman told me this was de rigeur for dinners at the Red House when he was a frequent house-guest.  I sat at a table with Peter Parker and the great Britten expert, Philip Reed – distinguished & illuminating company…
John Bridcut's film ENDGAME about Britten's final years is a masterpiece & very moving.  He really is a fantastic cinematic storyteller.
Iain Burnside's new play with Guildhall Students JOURNEYING BOYS about the young lives of Rimbaud & Britten was fascinating too…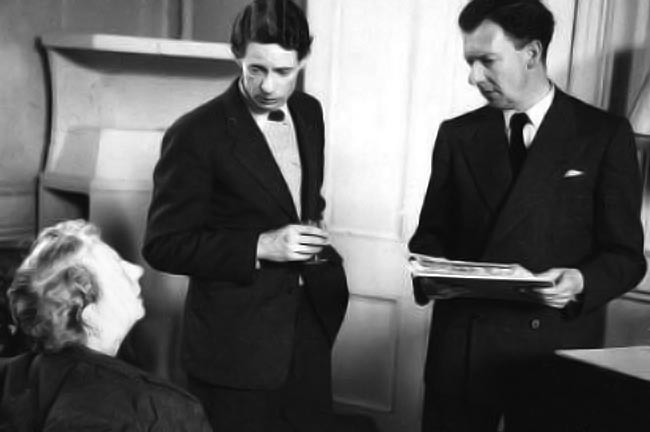 Apr 16 2013
On 4th April I had the great privilege of giving an address at the funeral of my dear friend and mentor, Basil Coleman… Here's the text of my speech: First of all thank you very much for inviting me to speak about Basil. I have to confess I feel something of a late-comer here, having only known Basil for the last 12 years. I'm sure there are many here today, who have known him for so much longer than I – but I do feel that the privilege of his close friendship has been one of the most important of my life.